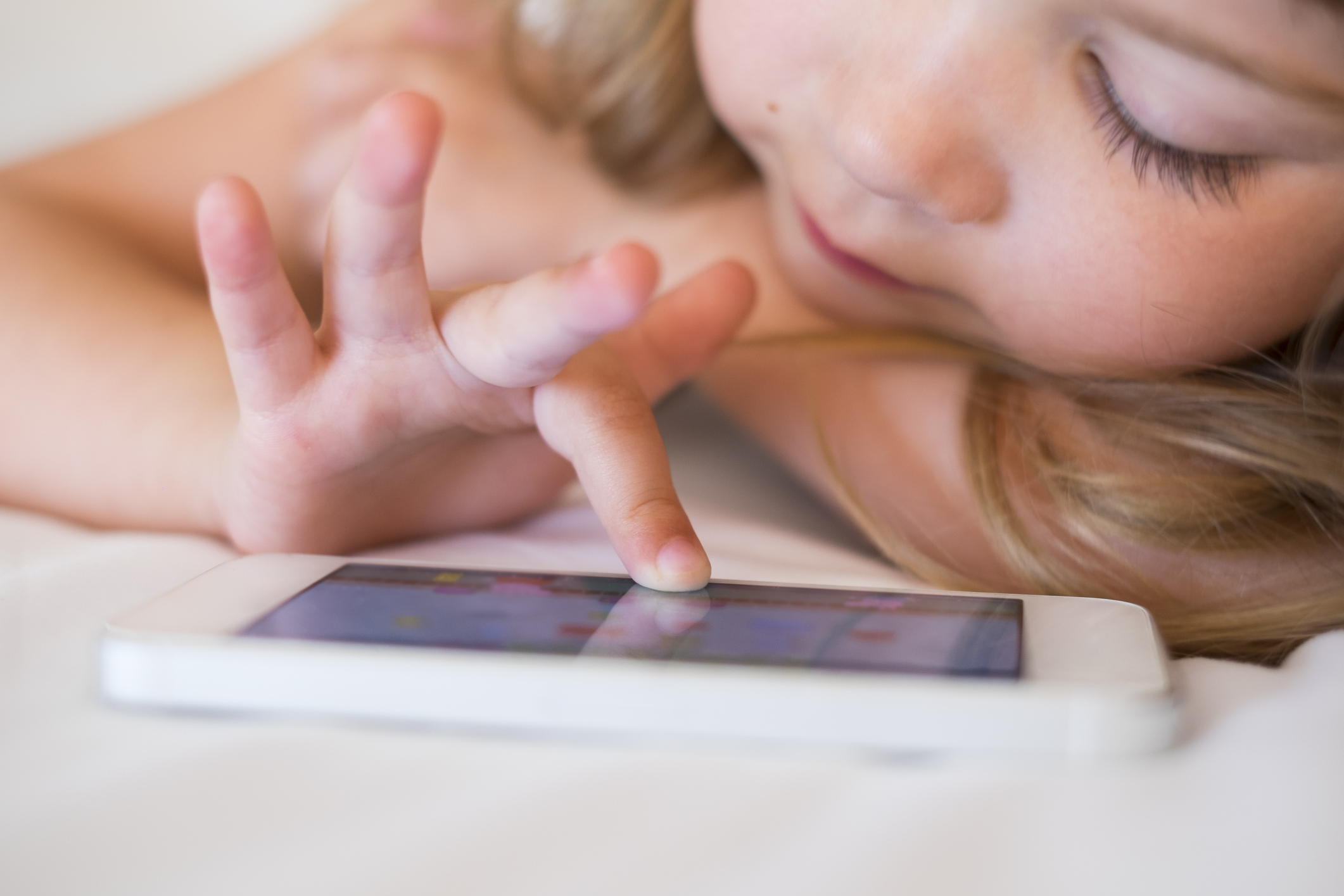 It doesn't take much to create a new industry. Basically, all you need to do is create fear. Create a threat, an enemy, and then offer a solution to eliminating that threat and vanquishing the enemy, and… voilà, you have the beginnings of an industry. It doesn't matter if any of it is true. You have the essentials of what is required to give birth to an industry and, eventually, a market.
Some industries are created when you invent a new product that people feel they need. Think of the iPhone, or smartphones in general. Other industries are created when you invent a need for which people feel they must have a product to fulfill it. Think of President Kennedy's challenge to put a man on the Moon by the end of a decade (the 1960s).
Now, think of Zika. Before this year, very few people had ever even heard of the Zika virus. Now, practically everyone in the world knows about Zika and believes that the primary cause of babies being born with shrunken heads (microcephaly) and brain damage in Brazil is that their mothers were bitten by the Zika-carrying mosquito while they were pregnant.
Why does everyone believe that? Because public health officials at the U.S. Centers for the Disease Control and Prevention (CDC) and National Institutes of Health (NIH) say so.1 Forget that these federal health agencies have provided no solid scientific evidence of a causal relationship. That's beside the point. It's the CDC and NIH.
We are being asked to overlook the fact that the theory that Zika causes microcephaly has all sorts of gaping holes in it and2 that there are at least three reports or studies by organizations in Latin America, which have raised serious questions about the Zika-microcephaly link. These independent sources either have proposed another cause of the microcephaly cases in Brazil or have failed to determine a causal link between Zika and brain disorders.3 4 5
Because the CDC and NIH have proclaimed it so, the Zika virus has been accepted to be one of the greatest threats to humanity in a long time. Last year, Zika was an obscure and relatively harmless virus known to produce no symptoms in the vast majority of those who contracted it or only very mild symptoms in a minority of those infected. CDC officials said so.
Most people infected with Zika virus won't even know they have the disease because they won't have symptoms. The most common symptoms of Zika are fever, rash, joint pain, or conjunctivitis (red eyes). Other common symptoms include muscle pain and headache.2

The illness is usually mild with symptoms lasting for several days to a week. People usually don't get sick enough to go to the hospital, and they very rarely die of Zika. For this reason, many people might not realize they have been infected.6
In a few short months, however, Zika has suddenly been transformed into a cause  célèbre—the source of tremendous fear and angst for the public. So, naturally, Zika has now become an industry, and it will later become a market. The key product in this nascent industry will be vaccines.
But first come the players—the companies that will develop, produce, market and sell the vaccines. Then, come the financiers—that, in addition to pharmaceutical companies themselves, include governments, private investors and international organizations that will front the money for the development work in the hope of either earning spectacular profits or a miraculous solution to a perceived a health crisis.
There are no shortage of players. Why? Because Zika is a new industry, and new industries represent commercial opportunities. Money. The U.S. government has offered to jumpstart the industry by proposing $1.9 billion for Zika research.7
The World Health Organization (WHO) has set up a UN Zika Response Multi-Partner Trust Fund (MPTF) to " finance critical unfunded priorities in the response to the Zika outbreak."8 The WHO announced on February 17, 2016 that it would seek $56 million from its member countries to help combat Zika. Included in those funds would be money to "fast-track" the development of vaccines.9 
Even wealthy philanthropists like Microsoft co-founder Paul Allen are doing their part to spur on this new industry. On February 19, 2016, Mr. Allen announced two grants worth more than $2 million, aimed at fighting Zika. Of the total, $1.5 million will go to the American Red Cross in support of efforts to "control the mosquitoes that transmit the virus and educate the public in Brazil and other Latin American countries." The remaining $550,000 will go to Chembio Diagnostics Systems, Inc. of Medford, NY to "develop a suite of rapid tests to quickly diagnose Zika and differentiate it from diseases with similar symptoms."10 
It is a given that wherever there is plenty of money up for grabs, the politicians will get involved to try and funnel some of it to their constituencies. For example, U.S. Senator Charles Schumer of New York has been pushing hard for Congress to approve the $1.9 billion request for Zika research. Sen. Schumer is hoping some of those funds will go to SUNY Upstate Medical University in Syracuse, NY.
Referring to the $1.9 billion request, Sen. Schumer said:
We need to get this done as soon as possible so that institutions like SUNY Upstate can use their expertise to help stem the spread of Zika. … If you care about this country, if you care about the safety of pregnant mothers, if you care about stemming this horrible disease, pass this emergency bill that will let institutions like SUNY Upstate help us understand, treat and prevent Zika.11 
The race is on to develop vaccines against Zika. It seems that almost daily the media is highlighting a new company or institution that is entering the race. Thus far, there are at least 18 competitors around the world.12 For example, there is Brazil's own renowned Butantan Institute in São Paulo and NIH in Bethesda, MD.12 There is  Bharat Biotech International Pvt. Ltd. of Hyderabad, India; Sanofi SA of Paris, France; Inovio Pharmaceuticals, Inc. of Plymouth Meeting, PA; NewLink Genetics Corp. of Ames, IA; and Scripps Research Institute of  La Jolla, CA.13
There is Johnson & Johnson, Inc. of New Brunswick, NJ; Merck & Co. of Kenilworth, NJ; Pfizer, Inc. of New York City, NY; and possibly Takeda Pharmaceutical Company Ltd. of Osaka, Japan.14 There's Protein Sciences Corp.15 of Meriden, CT and GeneOne Life Science, Inc. of Seoul, South Korea and possibly GlaxoSmithKline plc of London, UK.16 And just last month, Immunovaccine Inc. of Halifax, Nova Scotia, Canada and defense engineering firm Leidos, Inc. of Reston, VA announced a collaborative agreement on Zika vaccine research.17 There are others, and there will likely be many more in the years to come.
It seems everybody wants in on the action. It is exciting to be one of the early pioneers in a brand new industry with lots of growth potential, particularly when it has such strong government support and when the prospects for mandated use of the vaccines are so promising… for the industry, that is. There is already talk about Zika being with us forever and becoming one of those things against which we will routinely vaccinate.
Once Zika virus arrives in the United States, it will be here to stay. Leading experts now predict that the mosquito-borne disease will become a constant low-level threat that Americans will need to be vaccinated against routinely—as we do now for rubella, a virus that, like Zika, causes birth defects.18
What is important to understand is that once you create a profitable industry, there is seldom any turning back. It's here to stay, until it is no longer profitable.
---
References:
1 Centers for Disease Control and Prevention. CDC Concludes Zika Causes Microcephaly and Other Birth Defects. CDC.gov Apr. 13, 2016.
2 Cáceres M. The Zika-Microcephaly Theory's Got Big Problems. The Vaccine Reaction Feb. 10, 2016.
3 TVR Staff. Report Raises Questions About Microcephaly "Epidemic" in Brazil and Link to Zika. The Vaccine Reaction Feb. 3, 2016.
4 Cáceres M. Pyriproxyfen Suspected of Causing Microcephaly in Brazil. The Vaccine Reaction Feb. 12, 2016.
5 Cáceres M. Brazilian Study Unable to Determine Causal Link Between Zika and Brain Disorders. The Vaccine Reaction Apr. 14, 2016.
6 CDC. Zika Virus / Symptoms, Diagnosis, & Treatment. CDC.gov.
7 Obama BH. Letter to The Honorable Paul D. Ryan, Speaker of the House of Representatives. The White House Feb. 22, 2016.
8 UN News Centre. UN launches multi-partner trust fund for Zika virus response. United Nations May 6, 2016.
9 Nebehay S. WHO seeks $56 million for plan to combat Zika virus. Reuters Feb. 17, 2016.
10 Doughton S. Paul Allen donates $2 million to combat spread of Zika virus. The Seattle Tiimes Feb. 19, 2016.
11 Weiner M. Schumer: SUNY Upstate Medical University could help world battle Zika virus. Syracuse.com May 4, 2016.
12 Hayden EC. The race is on to develop Zika vaccine. Nature Mar. 28, 2016.
13 McKay B, Loftus P. Drugmakers Scramble to Find Zika Vaccine. The Wall Street Journal Mar. 6, 2016.
14 Whitman E. Is There A Vaccine For The Zika Virus? Pfizer, Johnson & Johnson, Merck Are Exploring Developing One. International Business Times Feb. 3, 2016.
15 Christensen J. How and when will we get to a Zika vaccine? CNN Feb. 12, 2016.
16 Bisserbe N, McKay B. Drug Industry Starts Race to Develop Zika Vaccine. The Wall Street Journal Feb. 2, 2016.
17 Leidos (LDOS), Immunovaccine Enter Zika Virus Vaccine Development Collaboration. StreetInsider.com Apr. 7, 2016.
18 McKenna M. Zika Is Likely to Become a Permanent Peril in U.S. National Geographic May 4, 2016.