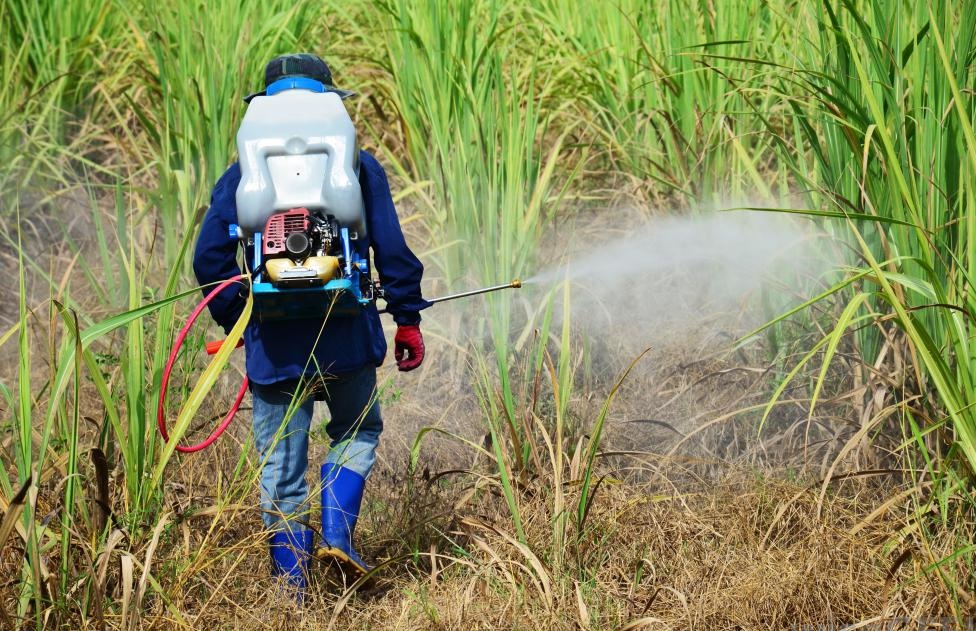 A report published by Médicos de Pueblos Fumigados (Physicians in the Crop-Sprayed Villages) of Argentina on February 3, 2016 discounts the theory that the growth in the number of cases of babies born with microcephaly in Brazil during the past year are due to the Zika virus transmitted by mosquitoes.1
The authors of the report, which include Medardo Avila Vazquez, MD (a pediatrician specializing in environmental health2) and a team of researchers, propose that a chemical known as pyriproxyfen may be at the root of the microcephaly. Pyriproxyfen (C20H19NO3), which is produced by Sumitomo Chemical Co., Ltd. of Tokyo, Japan and recommended by the World Health Organization (WHO), is a pyridine-based pesticide designed to eradicate mosquitoes that may carry diseases. It specifically inhibits the growth of mosquito larvae. Sumitomo Chemical is a strategic partner of Monsanto Company of St. Louis, MO.1
According to the report:
A dramatic increase of congenital malformations, especially microcephaly in newborns, was detected and quickly linked to the Zika virus by the Brazilian Ministry of Health. However, they fail to recognise that in the area where most sick persons live, a chemical larvicide producing malformations in mosquitoes has been applied for 18 months, and that this poison (pyriproxyfen) is applied by the State on drinking water used by the affected population.1
The authors emphasize that they do not believe it is mere coincidence that the areas (the northeastern region of Pernambuco state) where the Brazilian government added pyriproxyfen to the drinking water supply in 20143 are the same areas in which the vast number of microcephaly cases have been detected.
Malformations detected in thousands of children from pregnant women living in areas where the Brazilian state added pyriproxyfen to drinking water is not a coincidence, even though the Ministry of Health places a direct blame on Zika virus for this damage, while trying to ignore its responsibility and ruling out the hypothesis of direct and cumulative chemical damage caused by years of endocrine and immunological disruption of the affected population.1
The report cites a Brazilian association of doctors and health researchers called the Asociación Brasileña de Salud Colectiva (Brazilian Association for Collective Health), or ABRASCO,3 which believes that the widespread use of chemicals in Brazil is "contaminating the environment as well as people," and that the fumigation strategy is a "commercial manoeuvre" by the international chemical industry "deeply integrated into Latin American ministries of health as well as WHO and [the Pan American Health Organization]."1
A recent report by ABRASCO confirms that in 2014 the Brazilian government did, in fact, introduce pyriproxyfen in the "drinking water of the population in households and public roads."4 5
Pyriproxyfen was introduced as an insecticide in the United States in the mid-1990s to protect cotton crops against whiteflies. It was first registered in Arizona in 1996.6
---
References:
1 Avila Vazquez M and Team REDUAS. REPORT from Physicians in the Crop-Sprayed Villages regarding Dengue-Zika, microcephaly, and mass-spraying with chemical poisons. Red Universitaria de Ambiente y Salud Feb. 3, 2016.
2 Ritterman J. Monsanto's Roundup Linked to Cancer—Again. Truthout Oct. 6, 2014.
3 Robinson C. Argentine and Brazilian doctors suspect mosquito insecticide as cause of microcephaly. Ecologist Feb. 10, 2016.
4 Robinson C. Zika or Insecticide Pyriproxyfen Behind Microcephaly Cases? The Freedom Articles 2016.
5 Reis V. Nota técnica sobre microcefalia e doenças vetoriais relacionadas ao Aedes aegypti: os perigos das abordagens com larvicidas e nebulizações químicas–fumacê. ABRASCO.org Feb. 2, 2016.
6 Ma W, Li X, Dennehy TJ, Lei C, Wang M, Degain BA, Nichols RL. Pyriproxyfen resistance of Bemisia tabaci (Homoptera: Aleyrodidae) biotype B: metabolic mechanism. Journal of Economic Entomology February 2010; 103(1):158-65.