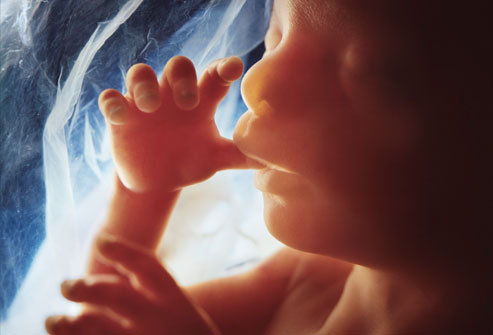 A recent article in the publication Nature1 cites a report by the Latin American Collaborative Study of Congenital Malformations (ECLAMC)2 raising questions about the size of the "apparent surge" in the number of babies being born in Brazil with a fetal abnormality known as microcephaly, which is characterized by smaller than normal heads and brain damage.
Declan Butler, who wrote the Nature piece, notes that the authors of the report, Jorge Lopez-Camelo and Ieda Maria Orioli, contend that the supposed spread in the Zika virus in the Western Hemisphere "might largely be attributed to the intense search for cases of the birth defect, and misdiagnoses, because of heightened awareness in the wake of the possible link with Zika."1
They say that from the epidemiological data available, it is impossible to establish the true size of the surge in microcephaly, and whether there is any link with the Zika virus.1
Nature reportedly contacted some "experts" who agree that the number of microcephaly cases reported thus far is "probably inflated." Of the 4,180 cases of microcephaly reported by the government of Brazil  as of January 27, 2016 (since October 2015), 270 of them have been confirmed while 462 have been misdiagnosed and thus rejected.1
In their report summary, Lopez-Camelo and Orioli expressed discomfort with both the assumption that there is an epidemic of microcephaly in Brazil and the inclination to link the Zika virus with microcephaly cases.
In summary, when we ask ourselves if there is a microcephaly epidemic in Brazil, or if there is a causal relationship between maternal infection with the [Zika virus] and children born with microcephaly, we face problems in all epidemiological steps to clarify the Rumor.2
The problem with establishing a causal relationship between Zika and the Brazilian babies born with microcephaly is that there is "no possibility to detect maternal infection" with the virus at the "delivery of a child with microcephaly and even, in most cases, when the detection of microcephaly is prenatal."2 Lopez-Camelo and Orioli recommend an epidemiological study be undertaken to determine if there is a valid basis to link Zika to the microcephaly cases.
… we indicate that a case-cohort study with pregnant women who present rash and/or other signs of infection could identify cases, with and without microcephaly at birth, which could then be compared to the frequency of [Zika virus] infections that had been confirmed at the onset of viral infection.2
---
References: