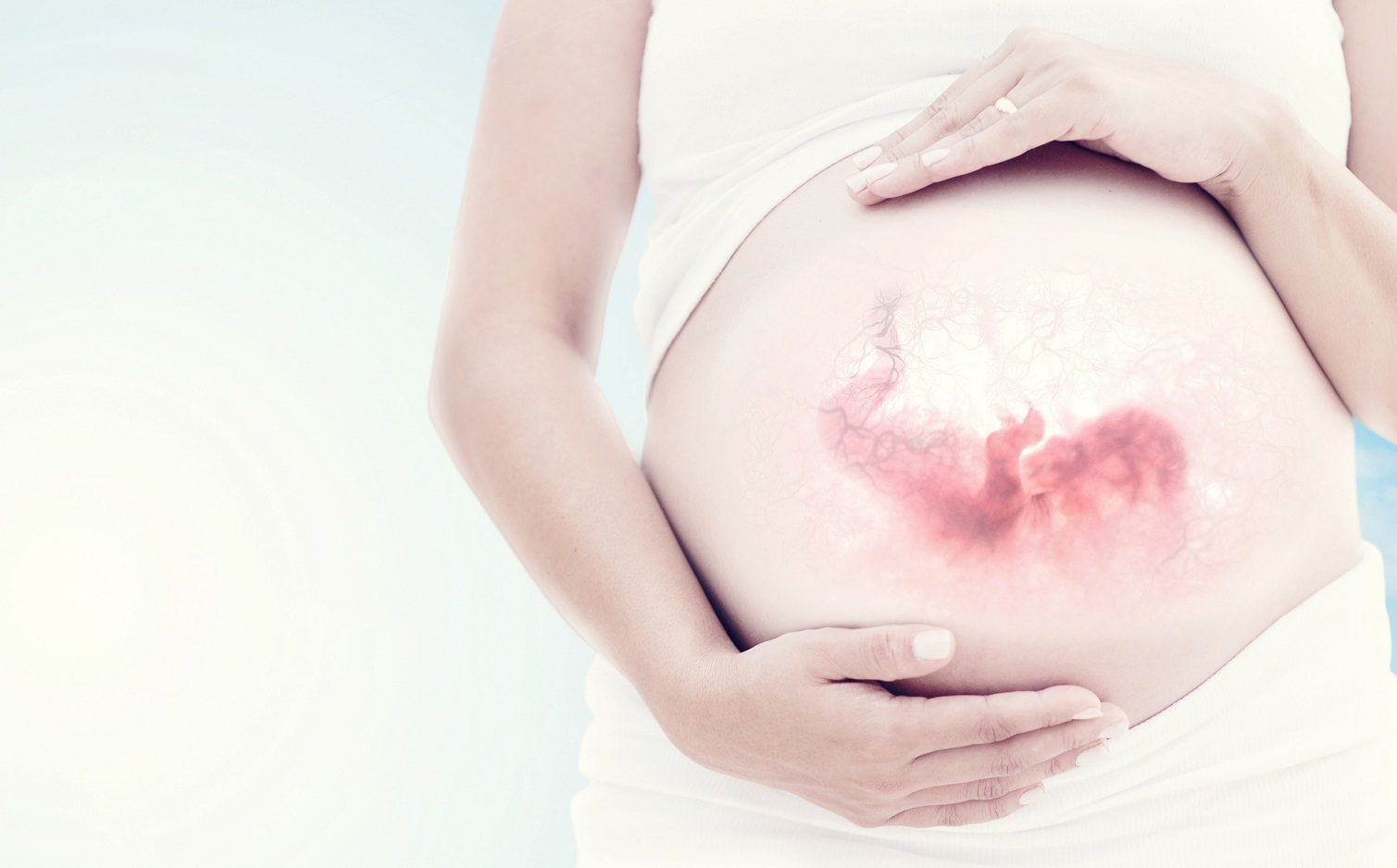 Every year, during flu season, pregnant women in the United States are encouraged to get a flu shot. According to the U.S. Centers for Disease Control (CDC), "Flu shots are a safe way to protect the mother and her unborn child from serious illness and complications of flu."1 The CDC reassures that the flu vaccine is safe. It says:
The flu shot has been given to millions of pregnant women over many years. Flu shots have not been shown to cause harm to pregnant women or their babies.1
If that's not a strong enough assurance, the CDC goes on to state in no uncertain terms, "The flu shot is safe for pregnant and breastfeeding women and their infants."2 The CDC explains specifically how the flu vaccine helps the baby in utero:
When you get your flu shot, your body starts to make antibodies that help protect you against the flu. Antibodies can be passed on to your unborn baby, and help protect the baby for up to 6 months after he or she is born.2
However, the package insert for the flu vaccine—Flulaval Quadrivalent—reads: "Safety and effectiveness of FLULAVAL QUADRIVALENT have not been established in pregnant women or nursing mothers."3
So is the flu vaccine safe for pregnant mothers and their unborn babies, or not?
The CDC believes it is, and it is joined by a wide range of professional medical and healthcare associations and organizations, including the American Academy of Family Physicians, American Academy of Pediatrics, American College of Nurse-Midwives, American College of Obstetricians and Gynecologists, American Medical Association, American Nurses Association, American Pharmacists Association, Associations of Women's Health, Obstetric and Neonatal Nurses, March of Dimes, and National Foundation for Infectious Diseases, National Influenza Vaccine Summit.
In a letter written to healthcare providers on December 5, 2011, these groups asked physicians and nurses to urge their "pregnant and postpartum patients to get vaccinated against seasonal influenza."4 5
The letter states: "Influenza vaccine is safe," and it repeats the CDC's reassurance:
Influenza vaccines have been given to millions of pregnant women over the last decade and have not been shown to cause harm to women or their infants.5
So there is a discrepancy between what the U.S. government and the medical profession are telling the American public and what is clearly written on the Flulaval Quadrivalent package insert. Are there any doctors who would contradict the CDC and all those professional associations and organizations?
Apparently, there are. One of the most outspoken of these is former neurosurgeon Russell Blaylock, MD. In a lecture presentation he gave at Belhaven College in Jackson, MS in October 2008, Dr. Blaylock acknowledged that the notion that all pregnant women should get the flu vaccine is being widely promoted, including on television. His response to this was about a blunt as anyone could be. "I cannot think of anything more insane than vaccinating pregnant women."
Dr. Blaylock explained one of the reasons that may have prompted this campaign. He said…
Right now, there's a lot of concern in the field of neurology and neuroscience of the observation that women who develop the flu during the second trimester in their pregnancy, there's a very high incidence of their child growing up to develop schizophrenia or autism. And so that led to this idea, well, we should vaccinate all pregnant women against the flu.6
However, the problem, according to Dr. Blaylock, is that the flu virus does not actually transfer from the mother into the baby. It's not the virus that can cause damage to the baby's brain and has the potential to result in schizophrenia or autism. He notes the following rather startling physiological dynamic:
What it is is when the mother's immune system reacts to the virus, the immune chemicals called cytokines transfer through her placenta into the baby, and it's the cytokines—the immune reaction of her body—that causes the destruction in the baby's brain and the altered development of the baby's brain.6
Dr. Blaylock continued…
So, in essence, the way they tested this, they took things that stimulated immunity in the pregnant animal, with no virus whatsoever, no infectious organism, just the immune stimulant, and found it did the same thing. So now you're taking in the human population, you're saying, okay well, a small percentage of women are going to get the flu during the flu season during that second trimester of pregnancy, but what we're going to do, we're going to stimulate the immunity of every pregnant woman. So what we're probably going to see in 20 years from now is a tremendous increase in schizophrenia and in autism.6
So the obvious question is, "Don't doctors know this?" Here's what Dr. Blaylock had to say:
Well, a lot do. But most of the practicing physicians out there—pediatricians, they don't know. Most of the OBGYN doctors that are recommending this vaccine to their patients, they don't know what I know. They're listening to the American Academy of Pediatrics, the American Academy of Family Practice, who are telling their members, this is something you should do for the health of your patients. And they don't understand what I'm telling you right now because they don't research the literature, they just take the word of the American Academy of Pediatrics, and they are receiving money from the vaccine pharmaceutical companies to promote these vaccines, and that's been proven.6
One example of the literature to which Dr. Blaylock is referring is a paper published in The Journal of Neuroscience in 2006 titled "Maternal Infection and the Offspring Brain." The paper's author, Amaicha Mara Depino, writes:
Cytokines released by the maternal immune system can cross the placenta and enter the fetal circulation. It is well known that cytokines can modulate neuronal proliferation, survival, differentiation, and function. Thus, cytokines released by the maternal immune system (and/or the placental or fetal immune system) in response to infection may be responsible for the interaction between maternal infection during pregnancy, altered neuronal development, and mental diseases.7
The implication, therefore, is that the misinformation that is being put out by the CDC and the vast segment of the medical profession in the U.S. is being done out of plain ignorance and willful negligence. After all, it's not as if the maker of the flu vaccine—Sanofi Pasteur—went to any great lengths to deceive anyone. In fact, the opposite. It clearly stated: "Safety and effectiveness of FLULAVAL QUADRIVALENT have not been established in pregnant women or nursing mothers."3 
This may be a classic case of "groupthink," defined by Wikipedia as, "a psychological phenomenon that occurs within a group of people, in which the desire for harmony or conformity in the group results in an irrational or dysfunctional decision-making outcome."8 
---
References: