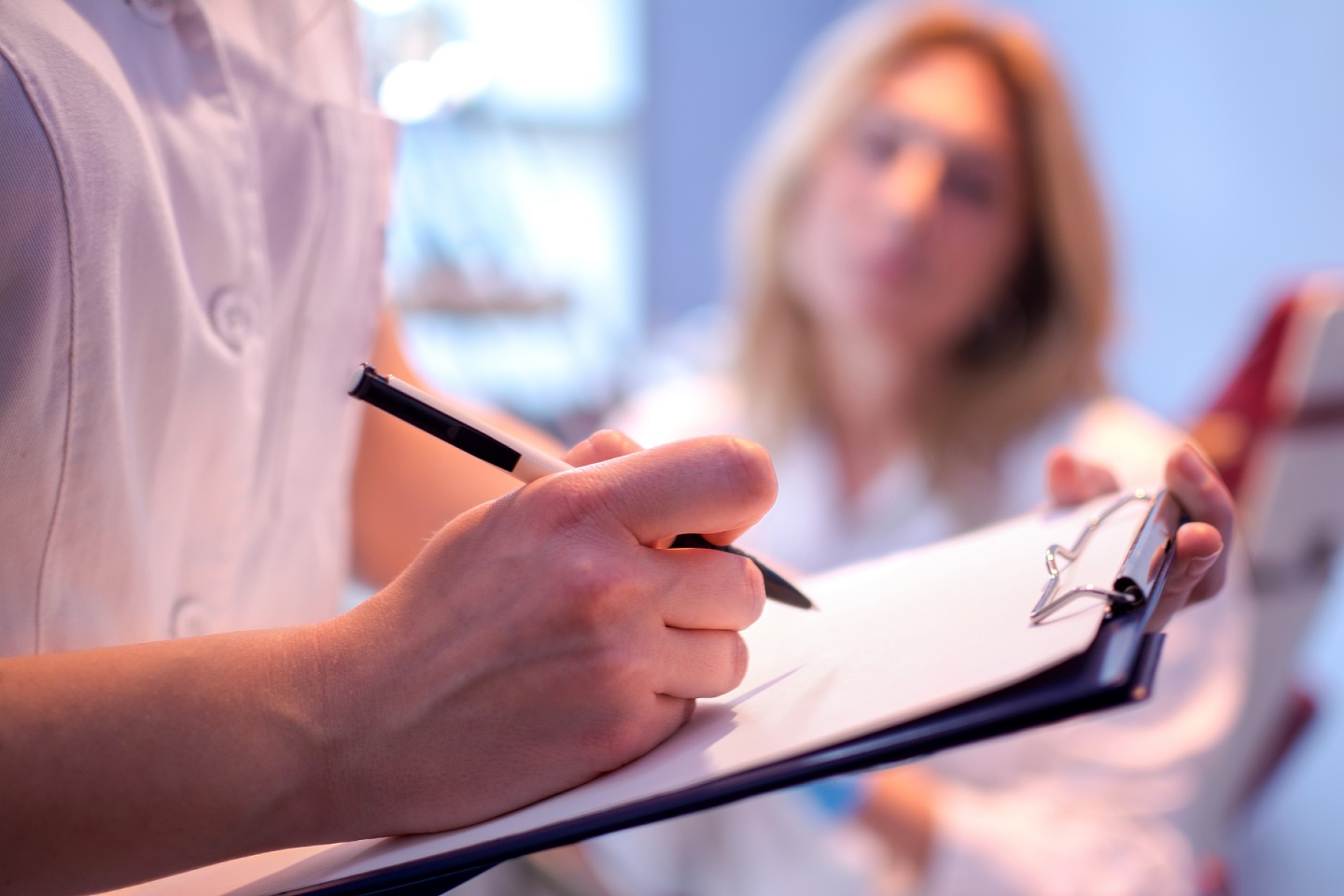 Story Highlights
The CDC reports that the 2017/2018 influenza season is severe with activity increasing in recent weeks, and the current vaccine is no more effective than last year's version.
The predominant strain of influenza circulating this year is A(H3N2), which historically has been associated with higher rates of hospitalization and deaths in high-risk populations.
A CDC health advisory suggests that medical practitioners should use antiviral drugs like Tamiflu to treat all high-risk patients with flu-like symptoms, without waiting for laboratory confirmation of influenza diagnosis.
The Centers for Disease Control and Prevention (CDC) has issued a public health advisory warning that the incidence of influenza infection, primarily with the virulent A(H3N2) strain, has been increasing rapidly over the last month.1 Historically, influenza A(H3N2) has been linked to an increased risk of hospitalizations and deaths in susceptible populations such as the very young and those over age 65.
Factoring in the expected ineffectiveness of this year's vaccine against the A(H3N2) strain (see "Influenza Vaccine Effectiveness a 'Dismal 10 Percent'"), the CDC advisory includes recommendations for aggressive antiviral drug treatment of those at risk.
Given the profile of this year's flu season, the CDC recommends that all physicians should immediately consider a diagnosis of influenza in their patients who present with flu-like illness (ILI) symptoms and that any hospitalized and/or high-risk patients suspected of having influenza should be treated without waiting for confirmation of diagnosis. The report goes further and suggests that phone triage may be used to diagnose and prescribe antiviral medication without an office visit if the practicing physician believes the reported symptoms to be consistent with type A or B influenza.
Influenza A (H3N2) Predicts Severe Flu Season
Lynette Brammer, who heads up the CDC's Domestic Influenza Surveillance team, says, "This season is falling in line with other H3N2 seasons …It's probably a bad year, but a lot of H3N2 years are bad years, and this is not falling outside of what we would expect in a year where H3N2 viruses are predominant."2
As an example, there have already been 27 flu-related deaths among patients under age 65 in California, compared to a usual rate of three or four by this time in most years. Dr. James Watt, chief of the Division of Communicable Disease Control at the state Department of Public Health, says that spike may be attributable to an early start to the flu season this year, but the numbers are being watched carefully to see if they remain higher than usual. Other states are similarly seeing higher-than-normal levels of "flu activity."2
Groups at High Risk
According to the CDC's advisory report,3 patients at high risk for influenza complications include those with:
Severe, complicated, or progressive illness, and anyone who develops pneumonia;

Chronic pulmonary, cardiovascular, renal, hepatic, hematological or metabolic disorders;

Neurologic and neurodevelopment conditions;

Age under 2 or over 65 years, and anyone under 19 who on long-term aspirin therapy;

A compromised immune system;

Extreme obesity (body  mass index greater than 40).
Other groups include:
American Indians and native Alaskans;

Pregnant women and those within 2 weeks postpartum;

Residents of long-term care facilities.
Available Antiviral Agents
Most commonly recommended agents include the neuraminidase inhibitor (NAI) antiviral medications, which reportedly are most effective when used within the first day or two of symptoms but may provide a benefit for some patients even if given later in the course of influenza infections.
The three antiviral drugs approved by the U.S. Food and Drug Administration (FDA) for the current flu season are oseltamivir (Tamiflu® or its generic), zanamivir (Relenza®) and peramivir (Rapivab®); Adamantanes (rimantadine and amantadine) are not recommended because of the high rate of resistance to them among currently circulating strains of influenza A.1 
It is important to note, however, that there is some question regarding the effectiveness and safety of NAI antiviral medications. A study done by the Cochrane Acute Respiratory Infections Group in 2014 found problems with these kind of drugs. With regard to Tamiflu or generic oseltamivir, specifically, the study included the following findings:
Adults who took oseltamivir began to feel better in 6.3 days while those who did not feel better in 7 days.
The same trend was seen in children, except for those with asthma, where no effect was seen.
Oseltamivir did not significantly reduce hospitalizations for either adults or children.
Oseltamivir reduced the spread of influenza in households.
Oseltamivir reduced self-reported (but unverified) pneumonia, but this effect was not seen in five trials that used better diagnostic criteria for pneumonia. There were no studies that examined any effect on radiologically-confirmed pneumonia.
Nor did oseltamivir show any benefit in preventing other serious influenza complications.
Oseltamivir did not reduce otitis media (ear infection), sinusitis or bronchitis in adults or either adults or children.
In adults, oseltamivir increased the risk of nausea and vomiting but decreased the risk of diarrhea.  In children, oseltamivir increased vomiting.
There was an elevated risk of neuropsychiatric adverse events (NPAEs) although a review in Drug Safety contradicts this:  "The available data do not suggest that the incidence of NPAEs in influenza patients receiving oseltamivir is higher than in those who do not, and no mechanism by which oseltamivir or oseltamivir carboxylate could cause or worsen such events could be identified."4 5
The authors of the Cochrane study concluded: "The balance between benefits and harms should be considered when making decisions about use of both NIs for either the prophylaxis or treatment of influenza. The influenza virus-specific mechanism of action proposed by the producers does not fit the clinical evidence."4 5
There have been a series of reports published in the media and medical literature that Tamiflu is associated with suicidal thoughts and behavior in children.  In 2006, the FDA announced an updated label for the anti-viral drug warning that patients should be "watched for signs of abnormal behavior."6 7 In 2006, the FDA announced an updated label for the anti-viral drug warning that patients should be "watched for signs of abnormal behavior."8 9
This flu season, parents in in Texas reported that after taking Tamiflu, their six year old daughter hallucinated and tried to jump out of her second floor bedroom window and run away from school.10 Reported side effects of Tamiflu listed by  Roche Laboratories include "delirium, including symptoms such as altered level of consciousness, confusion, abnormal behavior, delusions, hallucinations, agitation, anxiety, nightmares."11
---
References:
1 CDC. Seasonal Influenza A(H3N2) Activity and Antiviral Treatment of Patients with Influenza. CDC Health Alert Network Dec. 27, 2017.
2 Howard J. Deadly Flu Season Hits California Particularly Hard. CNN Jan. 9, 2019.
3 Frellick M. CDC Advisory: Flu Increasing, Be Ready With Antivirals. Medscape Dec. 28, 2017.
4 Jefferson T, Jones MA, Doshi P, Del Mar CB, Hama R, Thompson MJ, Spencer EA, Onakpoya IJ, Mahtani KR, Nunan D, Howick J, Heneghan CJ. Neuraminidase inhibitors for preventing and treating influenza in adults and children. Cochrane Library Apr. 201, 2014.
5 Bloom J. It's The Flu Season From Hell. Should We Take Tamiflu? American Council on Science and Health Jan. 10, 2018.
6 Nishiyama G. Tamiflu side effect concerns grow after Japan deaths. Reuters Mar. 6, 2007.
7 Chung S, Joung YS. Oseltamivir (Tamiflu) Induced Depressive Episode in a Female Adolescent. Psychiatry Investigation 2010; 7(4): 302-304.  
8 Associated Press. Tamiflu Takers" Watch out for bizarre behavior. NBC News Dec. 7, 2006
9 FDA. Tamiflu: Consumer Questions and Answers. Nov. 14, 2017.
10 Keown A. 6 year old Hallucinates, Tried to Jump Out Window After Taking Roche's Tamiflu. BioSpace Jan. 16, 2018.
11 FDA. Tamiflu Patient Package Insert. August 2009.