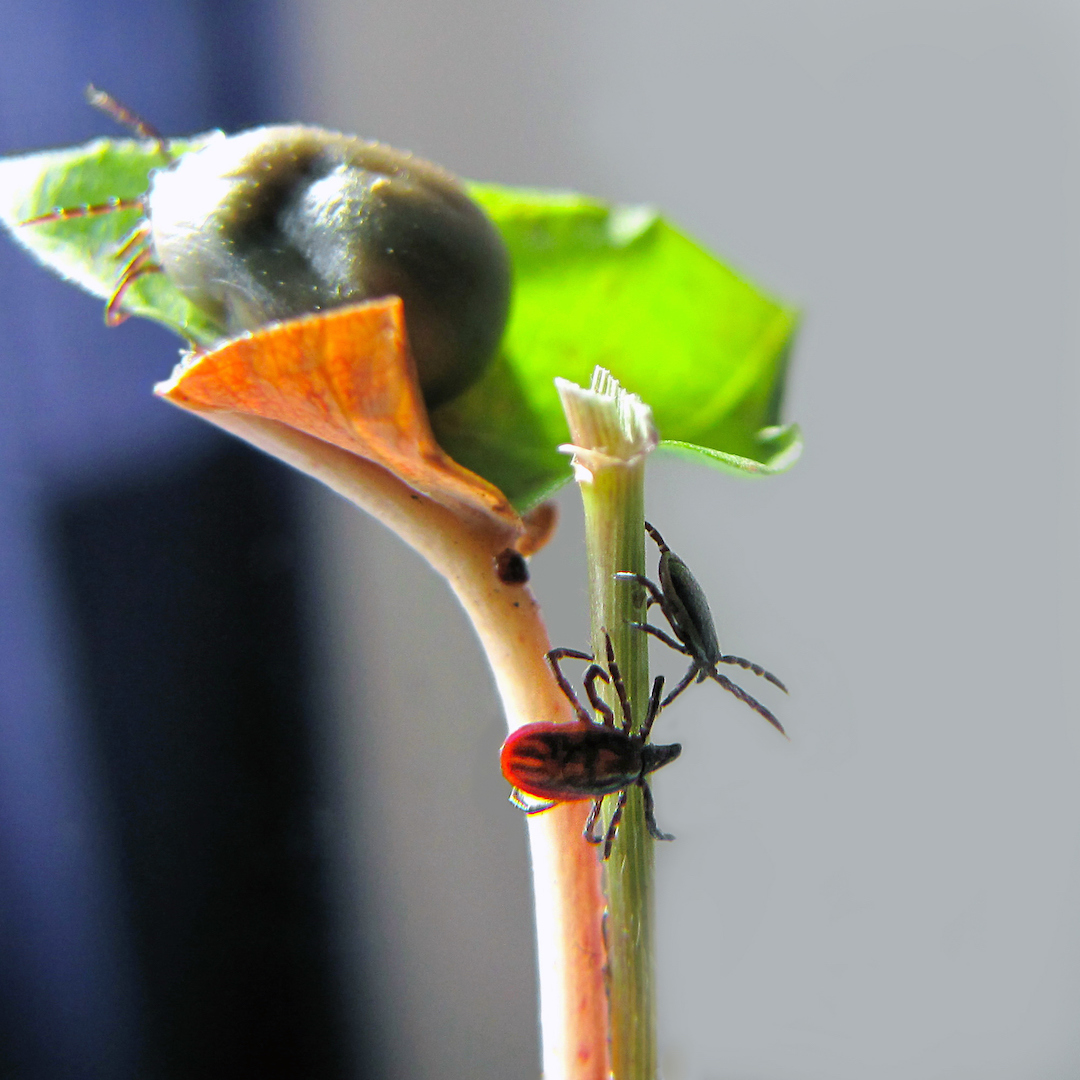 Clinical trials for a new Lyme disease vaccine will be conducted in the U.S. and Belgium after the U.S. Food and Drug Administration (FDA) and European Union's Clinical Trial Application gave Biotech firm Valneva of France clearance to begin Phase I testing.1
Valneva is developing VLA15, a hexavalent, protein subunit-based vaccine for protection against Lyme's disease, a tick-transmitted bacterial infection characterized by fever, headache, fatigue and skin rash that, if left untreated, can spread to the joints, heart and nervous system and cause severe, chronic health problems.2  The vaccine targets the outer surface protein A (OspA), one of the most dominant antigens expressed by the Borrelia bacteria transmitted by a tick.1
The serotypes expressed by the U.S. species of the Borrelia bacteria differ from the European version of the bacteria. In fact, there are six types of the proteins. Valneva's vaccine aims to target all different strains of OspA and teach the body's immune system to recognize the bacteria and launch an attack.3
First Lyme Vaccine Withdrawn After Injury Claims
This is not the first time a company has pursued a Lyme disease vaccine candidate, although there are no vaccines currently on the market.
In 1998, the FDA approved LYMErix, manufactured by SmithKline Beecham (now GlaxoSmithKline) of the United Kingdom. Patients received three doses of the vaccine, which was manufactured using a recombinant Burellia burgdorferi outer surface protein (OspPA).  The company claimed an effectiveness rate of 80 percent.
However, almost immediately after the vaccine was licensed and distributed, there were complaints that LYMErix vaccine was causing Lyme disease symptoms and in some cases was causing permanently disabling brain and immune system damage, including treatment resistant autoimmune arthritis. The biological mechanism hypothesis was that the outer surface protein A (OspA), which was the antigenic component of the LYMErix vaccine, induced autoimmunity in genetically susceptible individuals, including high levels of autoantibody to OspA in their synovial fluid. On Jan. 31, 2001, the FDA advisory committee held a public meeting to review the evidence for the vaccine's safety and public comments were made by physicians, research scientists, individuals alleging LYMErix injury and attorneys.4
GSK  voluntarily withdrew LYMErix vaccine from the market in 2002 citing uncertainty about risk of the disease and low public demand. However, they stopped producing the vaccine soon after a class action lawsuit involving hundreds of patients, who claimed they were injured by LYMErix, was settled out of court. GSK denied the vaccine caused harm and the vaccine industry and public health officials placed  blame on the media for publicizing reports of vaccine reactions.
Other Lyme Vaccines Failed to Materialize
Pasteur Merieux Connaught of France moved its vaccine through to Phase III testing with positive results, however the company never sought licensure, citing a small market size.5 Baxter of Deerfield, IL was also recently developing a potential vaccine candidate against Lyme, but similarly abandoned the initiative.6
Seeing an experimental vaccine through to Phase III testing can cost a company more than $1 billion. About 86 percent of experimental drugs do not clear Phase I and II studies.
Valneva Vaccine Targets Six OspA Serotypes
Valneva's preclinical study on mice reveal protection against Lyme disease transmitted by ticks among the majority of Borrelia bacteria strains.7
Phase I human trials at a U.S. site and a Belgium site will enroll 180 patients aged 18 to 40 years. The single-blind, partially randomized, dose escalation study will focus on evaluating VLA15's safety and tolerability among different dose and formulation groups and time points. Researchers will measure immunogenicity by observing IgG antibodies against six OspA serotypes.
Call for Extensive Safety Testing of New Lyme Vaccine
According to the U.S. Centers for Disease Control and Prevention, approximately 300,000 Americans and 85,000 Europeans develop Lyme disease annually. The CDC states that Lyme disease is one of the fastest growing vector-borne infections in the U.S. and Congress made development of a new Lyme disease vaccine a funding priority in the 21st Century Cures Act passed at the end of 2016.8 9
Two researchers warned several years ago that new Lyme disease vaccines using the outer surface protein (OspA) must be thoroughly tested for safety. They said, "Any new Lyme vaccine will need extensive safety testing, more transparency about side-effects, and improved patient communication to allay patient concerns about safety. Let's hope that history does not repeat itself because Lyme vaccine manufacturers, regulators, and promoters once again underestimate or ignore justified patient concerns about Lyme vaccination risks."10 
---
References:
1 Valneva Receives FDA and European Approvals to Start Clinical Testing of Lyme Disease Vaccine Candidate. Valneva SE (Press Release) Dec. 9, 2016.
2 Centers for Disease Control and Prevention. Lyme Disease. CDC.gov Aug. 19, 2016.
3 Mosher D. A new Lyme disease vaccine will soon be tested on Americans and Europeans. Business Insider Dec. 9, 2016.
4 Nigrovic LE, Thompson KM. The Lyme Vaccine: a cautionary tale. Epidemiol Rev 2007; 135: 1-8.
5 Liu, A. Valneva wins green light to test Lyme disease vax on humans. FiercePharma Dec. 13, 2016.
6 See Footnote 3.
7 Comstedt P, Hanner M, Schuler W, et al. Design and Development of a Novel Vaccine for Protection against Lyme Borreliosis. PLoS ONE Nov. 19, 2014.
8 See Footnote 1.
9 See Footnote 5.
10 Stricker RB, Johnson L. Lyme disease vaccination: safety first (letter). The Lancet 2014; 14.