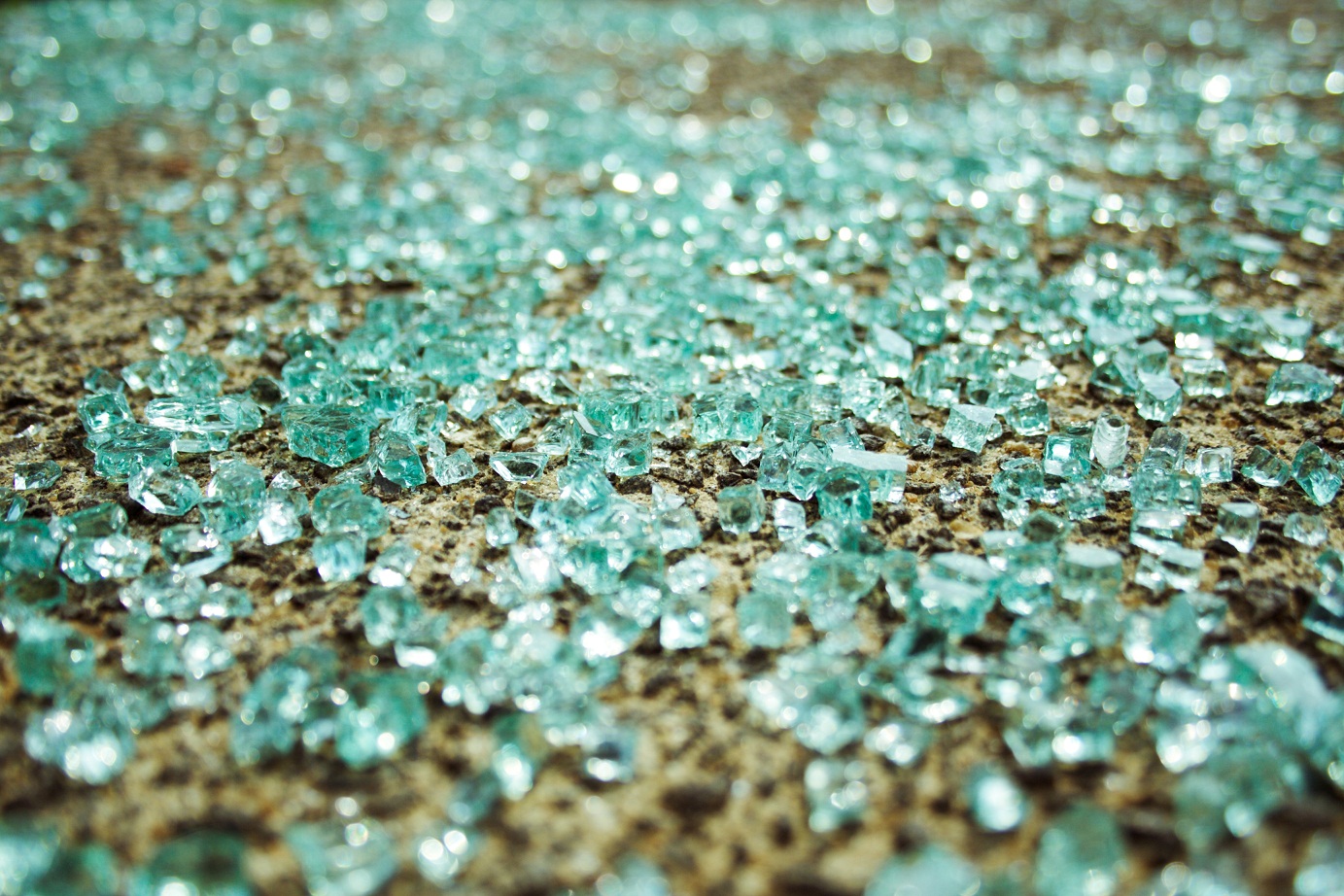 In 2013, pharmaceutical firm Sanofi Pasteur issued no recalls after finding glass particles in vials of ActHIB, its conjugate vaccine containing Haemophilus b and meningococcal protein that is given to infants at two, four, six and between 15 and 18 months of age. The public was not informed until the end of 2016, when a small Pennsylvania newspaper, The Morning Call, began piecing together records of the incident, using government documents acquired through the Freedom of Information Act (FOIA) and published a series of articles describing what had happened.1
Sanofi first discovered the glass problem among two lots of the ActHIB vaccine during an examination of retention samples at its Pennsylvania headquarters on April 2, 2013. Testing revealed a glass particulate of 0.4 percent, translating to a contamination rate of one in every 250 vials. An outside laboratory confirmed delamination, a term to describe when the gel layer of glass in vials weathers and sheds flakes of glass called lamellae.1
The two glass contaminated lots of ActHIB vaccine had already been distributed, but were not set to expire until September 5 and 6, 2014, which means the vials would continue to be given to children for another 18 months unless recalled by Sanofi or FDA. ActHIB is recommended by the CDC for all infants and children for the prevention of H. influenzae type b, a potentially deadly bacterial infection that can cause meningitis, pneumonia and other serious illnesses.1
The drug manufacturer notified the company that supplied the glass vials about the delamination situation immediately, placing blame on the third party contractor, and then changed its vial vendor. However, it wasn't until June 12, 2013, that the company submitted a "Biological Product Deviation Report" to the U.S. Food and Drug Administration (FDA). The report stated that two vials associated with two distributed lots were "observed to contain clear, colorless particulates."1
Almost a year later, in May 2014, the FDA's Division of Medical Products and Tobacco Program Operations completed its own inspection of Sanofi's U.S. plant. The agency's 44-page report revealed a list of alleged failures, including the fact that Sanofi did not examine other products that used glass vials provided by the same vendor.
In response, Sanofi told the FDA its initial investigation revealed "where the issue is observed and where it is not." The company added, "The glass delamination defect was only observed in ActHIB diluent" and claimed the purity of the vaccine was not compromised.1
Although the FDA noted 15 shortcomings in Sanofi's handling of the issue, by November 2014, the federal agency stopped investigating the matter, accepting that Sanofi "acted responsibly" and corrected the problem.1
FDA spokeswoman Tara Goodin told The Morning Call that, "The firm performed a medical assessment as part of their investigation and concluded that the delaminated glass particulates… would not impact the safety or efficacy of the vaccines," adding that, "The agency found no evidence to suggest that the conclusions of the firm's medical assessment were not appropriate."1 2
Glass Delamination Well Studied
The problem of glass delamination has been an issue since 1953, and there have been several studies outlining causes and safety implications when flakes of glass contaminated products are injected into humans. The evidence indicates that pharmaceutical liquids can react with glass, depending on the chemistry of the glass and liquid and, especially, in certain temperature conditions. For example, tubular vials require two high heat cycles to form.3
A 2014 study compared the inner surface durability under aggressive conditions (i.e., glutaric acid, pH 11) of five types of glass vials with two types of non-siliconized pre-filled syringes. For most tests and conditions, pre-filled syringes outperformed vials. Glass defects that occurred during the forming process of vials, particularly, negatively affected glass durability. Similar trends were not found in the prefilled syringe manufacturing process. Citrate and phosphate were identified as the most aggressive buffers at the tested pH ranges.
Authors of the study advised that, "The screening methodology applied in this work can be utilized by drug developers to assess and refine product formulations and to select suitable containers for specific applications and by container manufacturers to select and test critical process parameters for increased product durability."4
FDA Issued Warning to Pharma About Delamination Risk in 2011
On Mar. 25, 2011, the FDA circulated an advisory regarding the potential for small-volume glass vials to shed thin, flexible glass fragments from the interior surface in injectable drugs under certain conditions. These glass lamellae are hard to detect in visual inspection.
Even though no adverse events have been directly blamed on glass lamellae in injected pharmaceutical products, the federal agency warned there is a risk that these glass fragments could cause embolic, thrombotic (blood clots) and other vascular events when administered subcutaneously to a person. Blood clots that travel to the heart, lung or brain can cause stroke or heart attack and be fatal. Patients injected with glass lamellae also could develop foreign body granuloma (a tumor like mass or nodule) and local injection site reactions.
According to the FDA, certain product manufacturing conditions are linked with a greater risk of glass lamellae, such as high heat during the tubing process, higher pH (alkaline), certain buffers (i.e., citrate and tartrate), length of time drug is exposed to inner surface of the vial, room temperature storage and terminal sterilization.
The agency urges manufacturers to employ certain precautions to prevent glass lamellae, including proper selection of glass composition, choosing qualified vial vendors and good quality control of incoming vials. In its 2011 statement, the FDA recommended pharmaceutical companies revisit glass quality conversations with their suppliers.5
To Alert the Public or Not?
Sanofi has been criticized for lack of transparency in informing the public after discovering glass in their ActHIB vaccine lots, especially given the 2011 FDA warning and the prevalence of delamination-related incidents. Approximately 100 million units of drug-filled vials were recalled due to glass flakes between 2006 and 2011.6
Even though Sanofi recorded few customer complaints related to the 2013 delamination lot of vaccines, the firm never notified the public, nor the medical offices and clinics where the childhood vaccine was shipped for injection into infants and children.
Sanofi spokesperson Sean Clements told The Morning Call the company did not think they compromised patient safety by not issuing a recall. "We worked very closely with the FDA throughout the process and based on the information we had gleaned from our investigations, no recall was warranted," Clements said.
Stainless Steel Piece Identified in ActHIB: Still No Recall
On Jan. 23, 2015, Sanofi alerted the FDA about finding glass particulates in a new batch of ActHIB, although this lot had long been distributed and expired in March 2014. Further analysis revealed not all of the particulates contaminating the vaccine were caused by delamination; there was even one piece of stainless steel identified.
Again on Mar. 30, 2015, Sanofi found glass lamellae in yet another lot of ActHIB, which expired Aug. 5, 2014. The company again maintained that it worked with the FDA on the issue, and that there were no vaccine adverse events.7 Historically, though, glass contamination of a pharmaceutical product has prompted a drug manufacturer to err on the side of caution and voluntarily issue a recall.
Other Companies Have Issued Recalls for Glass Contamination
In May 2010, Baxter issued a voluntary recall of approximately 3,500 vials of Hylenex recombinant solution, used for dehydration or to facilitate the absorption of other injected drugs.8 A few months later in September, Amgen recalled certain lots of Epogen and Procrit—indicated for the treatment of anemia related to HIV therapy and chemotherapy—because of lamellae.9
Perhaps the most well known recall related to glass particulates was in December 2013, when Merck voluntarily recalled one lot of Gardasil, its human papillomavirus quadrivalent types 6, 11, 16 and 18. The lot contained nearly 750,000 single dose 0.5 mL vials distributed to 40 states between Aug. 20, 2013, and Oct. 9, 2013, but Merck suspected the lamellae issue only affected 10 vials.10 11
In the cases of recalls, the companies notify the offices and clinics that received the lots for them to return unused doses, but patients need not take any action. The Centers for Disease Control and Prevention (CDC) advises that the drug's effectiveness is not impacted and patients should report any reactions they may have.12
---
References:
1 Kennedy S. No recall for glass found in vaccines made in Monroe County. The Morning Call Dec. 10, 2016.
2 Vaccine Delamination Timeline. The Morning Call Dec. 10, 2016.
3 Iacocca RG. The Causes and Implications of Glass Delamination. Pharmaceutical Technology Nov. 1, 2011.
4 Cáce Zhao J, Lavalley V, Mangiagalli P, et al. Glass Delamination: a Comparison of the Inner Surface Performance of Vials and Pre-filled Syringes. AAPS PharmSciTech 2014;15:1398-1409.
5 Advisory to Drug Manufacturers: Formation of Glass Lamellae in Certain Injectable Drugs. Food and Drug Administration Drug Safety and Availability (last updated Nov. 1, 2016).
6 Hladik B. Reducing the Risk of Delamination. Contract Pharma Feature Apr. 3, 2014.
7 See Footnote 1.
8 Halozyme Announces Voluntary Recall of Hylenex. Halozyme Therapeutics May 17, 2010.
9 Amgen Initiates Voluntary Nationwide Recall of Certain Lots of Epogen and Procrit (Epoetin alfa). Amgen Sept. 24, 2010.
10 Merck Voluntarily Recalls One Lot of Gardasil in the United States. Merck & Co. Dec. 20, 2013.
11 O'Brien K. Merck recalls HPV vaccine Gardasil because shots may contain broken glass. NJ.com Dec. 27, 2013.
12 Centers for Disease Control and Prevention. Voluntary Recall of One Lot of Gardasil HPV Vaccine. CDC.gov Dec. 20, 2013.