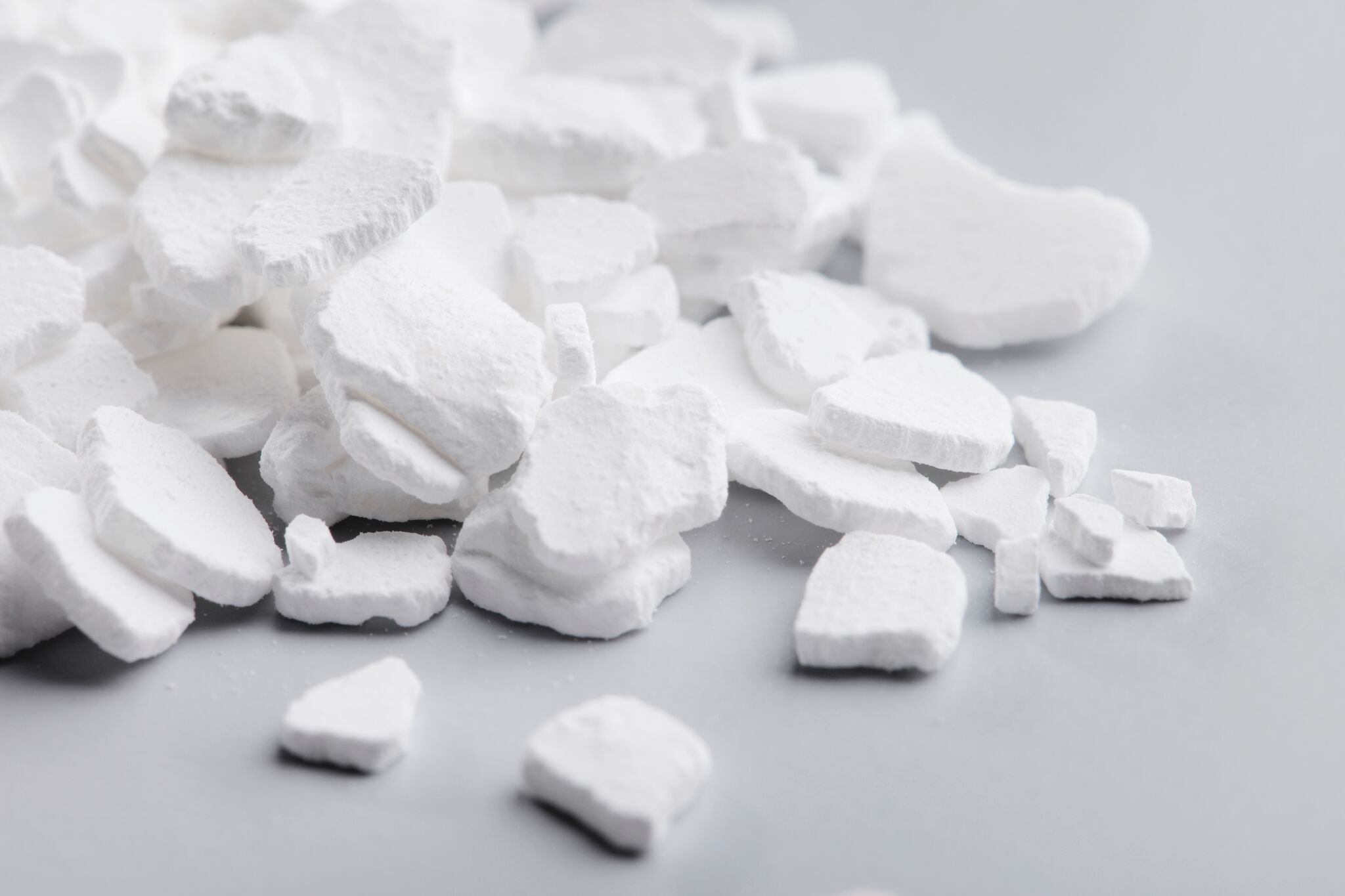 Story Highlights
Calcium chloride is an ingredient used in vaccines.

It is used as a medium nutrient in vaccines.

The toxic effects of calcium chloride on human health have not been studied thoroughly.
Paying close attention to what we put in our bodies is the first step to maintaining a healthy lifestyle. The most basic example is our diet because there are consequences to eating food that can either help or harm our health.
Consuming processed foods on a daily basis will have entirely different health outcomes compared to eating fresh and whole foods. When health is of concern, we become consciously aware of what we are eating by reading labels on food products in order to avoid consuming ingredients that may harm our bodies. Similarly, those with food sensitivities take extra precaution to avoid any foods that act as "triggers" for unwanted adverse effects, even though the same ingredients may have no adverse effect on someone else.
The same logic applies to vaccine ingredients. This article introduces a vaccine ingredient known as calcium chloride.
What is Calcium Chloride?
Calcium chloride is an inorganic ionic compound of calcium and chlorine.1 It is a salt at room temperature and is highly soluble in water. In the United States, calcium chloride is derived by the purification of brine.2
Calcium chloride primarily used for de-icing roads in the winter and dust control during road surfacing.1
Calcium chloride is also used in water treatment,3 male animal sterilization4 and as a food additive in products such as canned vegetables, sports drinks, pickles, sliced apples, cheese, beer and chocolate bars.5 Additionally, it is used in pharmacology and happens to be an ingredient used in vaccines as well.6
Calcium Chloride in Vaccines: Limited Information Available
The U.S. Centers for Disease Control and Prevention (CDC) Vaccine Excipient and Media Summary lists two vaccines that contain calcium chloride:
Similar to many other vaccine ingredients, information pertaining to the role of calcium chloride in vaccines is very limited and unclear. According to the Institute of Vaccine Safety at the John Hopkins Bloomberg School of Public Health, calcium chloride is used as a medium nutrient in the above vaccines.9 Lab Tests Online, a website designed to help individuals, patients and family caregivers to better understand clinical laboratory tests defines a medium nutrient as "Material that provides the proper nutritional environment to promote the growth of microorganisms."10 Not much else is known on its specific role in vaccines.
Calcium Chloride: Materials Safety Record and Toxicity
According to the Materials and Safety Data Sheet (MSDS) on ScienceLab.com, calcium chloride is hazardous in case of skin contact (irritant), eye contact (irritant), ingestion and inhalation. The MSDS does not address the effects of calcium chloride through injection. Toxicological information is provided by the MSDS, which describes the biological effects of calcium chloride on humans as:
 Mutagenic for mammalian somatic cells, mutagenic for bacteria and/or yeast and may cause damage to the following organs: heart, cardiovascular system. May affect genetic material based on animal data. May cause cancer (tumorigenic) based on animal data.11
The MSDS further provides these special remarks of its effects on humans:
Skin: May cause severe irritation and possible burns, especially if skin is wet. Contact with dry skin causes mild irritation. Contact of solid with moist/wet skin or skin contact with strong solutions may cause marked irritation or possible burns.

Eyes: May cause severe irritation, possible transient corneal injury, and possible eye burns.

Inhalation: May cause severe irritation of the upper respiratory tract with pain, inflammation and possible burns.

Ingestion: May cause severe gastrointestinal (digestive) tract irritation with nausea, vomiting and possible burns. May affect cardiovascular system (cardiac disturbances, slow heart beat), behavior (seizures), metabolism, blood, and brain, respiration (rapid respiration).

Chronic Potential Health Effects: Effects may be delayed.11
Calcium Chloride: Lack of Scientific Research on Human Health
As with many other vaccine ingredients, it is quite apparent that there is a lack of basic scientific research on the toxic effects of calcium chloride on human health and its effects via injection. Although calcium chloride in vaccines may only be present in small concentrations, traditional toxicity testing ignores the long-term effects of repeated periodic exposures to low concentrations of dangerous substances12
What is not known is the long-term effect of calcium chloride on human health when there are repeated oral or injection exposures, and whether or not there is a harmful synergistic effect when it interacts with other numerous ingredients in vaccines.
---
References: